We make it easy for patients to get the high-quality dental care they need to stay healthy by offering flexible payment options and working with most insurance companies. We are up front about our treatment costs, and our helpful team will always work with you to find a solution to keep your smile healthy.
Payment Options Available
We accept the following forms of payment for your convenience:
Cash
Credit
Debit
Check
CareCredit
Insurance Plans Accepted
Thousands of insurance plans are out there. We work with many of them to help you get the most out of your dental benefits.
We do NOT accept the following insurance plans: Missouri Medicade, Medicare, and Medicare supplements (buy up plans).
Contact us to discuss your benefits, cost of treatment, and your insurance coverage. Our team is always happy to help!
Patient Financing Options
CareCredit
CareCredit is a health credit card you can use for dental, medical, cosmetic, and veterinary services. You can apply for interest-free or long-term financing options based on your needs.
CareCredit offers online approvals in just minutes. To learn more, visit the CareCredit website.
Ally Lending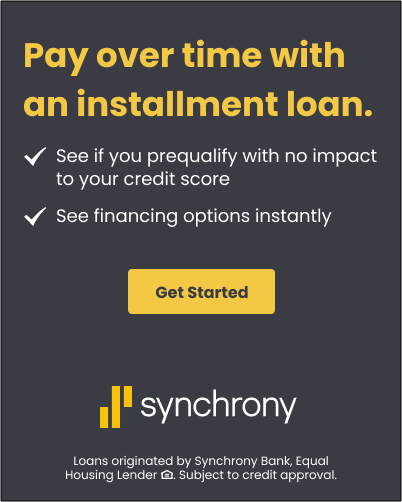 Proceed Financial
Frequently Asked Questions
In our Sedalia, MO dental office, we define family dentistry as treatments and services for patients of all ages—even children!
At Tiger Family Dental, our top dentist is skilled in every age group, and he can move between the youngest and oldest patients with ease. He knows what to look for in patients of all ages, and he always takes a preventive approach to your family's dentistry.
Family dentistry has several advantages, including:
One dental office for the entire family
Your medical records in one location
A dentist is better able to anticipate specific inherited traits in your child's dentistry based on the information contained in the records of older family members—perhaps small jaws run in the family or other predispositions to specific dental issues will be present.
Additionally, we simply love treating families and getting to know local residents and their loved ones!
At Tiger Family Dental, we offer comprehensive dentistry, advanced services, and a warm and friendly environment.
Get in Touch with Our Dental Office Today
For excellent family dentistry in Sedalia, MO, contact us or give us a call if you have questions.
We proudly service patients in Sedalia, Cole Camp, Green Ridge, Windsor, Ionia, Smithton, Tipton, Marshall, La Monte, Otterville, and the surrounding communities.
We're Connected to Our Community
Our mission is to be a community-driven dental
office. We want to represent the local Tiger school district and be a steady presence of values, compassion, and quality for Sedalia, MO and the surrounding communities.
Our office is about more than treating teeth. We will strive to create healthy mouths, but we also establish relationships with our patients that will last a lifetime.
We focus on education so you can take control of your oral health in between visits. This philosophy extends to the entire family – no matter their age or level of health. We adjust our treatment to meet your needs.
Dr. Jon Ehlers is Here For You
Dr. Jon Ehlers is proud to offer comprehensive services in our office, including expanded services such as root canal therapy, extractions, dental implant placement, and sleep apnea treatment with the idea that we can make your dentistry more convenient and streamlined.
The quality of the care we provide matters and our entire team is 100 percent committed to giving our patients the best! Not only do you deserve it, but it is the right thing to do! By offering excellent value as well as dentistry that looks and feels great, we are fulfilling our mission in the Sedalia community.
Go Tigers!
Dentistry does not need to be a painful experience.
We utilize a powerful topical anesthetic that will make the injection very comfortable. In essence, we are numbing you before we numb you! This gives you double protection against any pain.
Dr. Jon is good at delivering anesthetic without pain. Our patients frequently remark on how gentle he is when it comes to their care. This is an important feature of Tiger Family Dental and the care we provide because we know that the fear of pain can keep people away from the dentist, preventing them from getting the care they need to stay healthy.
We will check in with you periodically after numbing your tooth to make sure you don't feel a thing by the time we begin. Everyone is different, and that is why it is so important to personalize this part of your experience.
During treatment, you may hear sounds or feel a little pressure or vibration, but overall, it should be painless and comfortable!
Don't let dental anxiety keep you from having the dental treatment necessary to keep your smile looking and feeling the best!